How can Awesome Technologies help YOU?
Awesome Technologies Inc. is a Certified Service Disabled Veteran Owned Small Business (SDVOSB) and specializes in Information Technology Data Center Solutions. We focus on sales and services opportunities within the public and private sectors WORLDWIDE. If you need it, we will come to you (since we love to travel the world, includes the whole world) and if expenses are an issue we can provide top notch remote technical support for your projects.
If you need support for the non mainstream Cisco Systems products such as; WLAN Wireless Access (WLSE/WLSM/WLC/Wireless Access Registrar), Network Security, and Server or Site Load Balancing (Content Services Switch / Module - CSS CSM, Global Site Selector GSS, and Application Control Engine ACE Module / Appliance). Our expert staff are known by the manufacturers as the go to group, with experts that just do not exist elsewhere (Just call and ask Cisco)! Our disaster recovery implementation projects cover the required best practice Sarbanes Oxley (SOX) and PCI compliance methodologies, as well as mitigation of audit failures and complete data center backup solutions; at the site of your choosing. We work seamlessly with Level 3, Savis, and SunGard facilities just to name a few...
Our goal is to develop a long-standing relationship that leverages real values for your business. At Awesome Technologies, it is our sincere hope to become an extension of your expert staff by providing these and many other value-added services. Our Service Disabled Veteran staff is here to provide 100% customer satisfaction and expert project implementations. We take pride in the fact that we do not break the bank and thus thrive on our repeat customer engagements. We are open to teaming arrangements that help you bid on set-aside government contract as well. Our placement and certification as a Veteran and Service-Disabled Veteran owned small business can help your company get that big government contract. Call or email for info or a FREE quote.
We are currently listed as diversity suppliers with AT&T Communications(ATT), Lockheed Martin, General Dynamics(GD), Northrup Grumman, JP Morgan Chase, Hewlett-Packard(HP), Bank of America(BoA), Comerica, Sempra Energy(SE), Consolidated Edison Co. of New York(ConEd), Herman Miller(HM), Wyeth-Ayerst Research (Pfizer) and more...
Call me NOW for a FREE Quote 315-491-9629 or email me at hwillcox@awesometechhome.com
For more information on Market America and setting up your own Master Unfranchise which could earn you thousands in residual income, visit Shop4Veterans Blog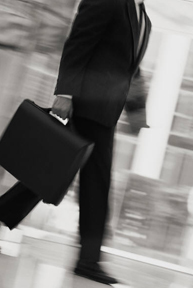 In a fast moving IT environment, where technology is constantly changing, it becomes impossible to hire the required talented personnel, necessary to manage your project requirements...
That is where Awesome Technologies comes in... Bring in an expert to install your new technology, train your current personnel and guarantee your successful edge against your competitors. This is where successful Information Technology Managers are migrating to, in order to bring positive value to your company bottom line.
We also realize that health and wellness are very important to sustaining a fine tuned team. We chose to be a Market America Independent UnFranchise and purchase / sell our wellness products from ourselves. Our direct portal is AweTech Market America and every order supports a disabled veteran business.