Wireless 802.11 a/b/g/n:
Wireless LAN(WLAN) or called WiFi
What is it!?!?
The simple description is this...
A Wireless LAN or WLAN is a type of Local Area Network (LAN) that uses high frequency (WiFi) radio waves rather than wires to communicate and transmit data. It is a flexible data communication system implemented as an extension to or as an alternative for, a wired LAN. Awesome Technologies Inc engineers are experts in Wireless set up, installation and troubleshooting of Cisco WiFi equipment. It is extremely important that your Wireless LAN set up engineers are well versed in HIPPA, Sarbanes Oxley (SarBox or Sox) and the Payment Card Industry (PCI) standards; to ensure that your network will not cost you tens of thousands of dollars after an audit!
What are the benefits of using a WLAN instead of a wired network connection?
Increased Productivity - WLAN provides "untethered" network and Internet access.

Fast and Simple Network Set Up - There are no cables to install at a users desk or work area, since it is wireless.

Installation Flexibility - WLANs can be installed in places where wires can't, and they facilitate temporary set-up and relocation.

Reduced Cost-of-Ownership - Wireless LAN's reduce installation costs because there is no cabling; as a result, savings are greatest in frequently changing environments.

Scalability - Network expansion and reconfiguration may be less complicated than expanding a wired network.
What Is "Authentication" and "Association"?
Authentication is the process used to verify that a client device is allowed to use a wireless network. Authentication can be 'open', meaning that any device can access the network, or an authentication mechanism such as WEP, WPA, WPA2 or 802.1x may be required. Association means that the client device has located an access point and will use it for accessing the network. The best way to setup secure wireless is to use "Fast Secure Roaming".
So What is "Fast Secure Roaming"?
It just so happens that "Fast Secure Roaming" is one of our specialties... How interesting is that...
Fast Secure Roaming provides rapid re-authentication when a client device roams from one access point to another, preventing delays in voice and other time-sensitive applications. Access points participating in radio management forward information about the radio environment (such as possible rogue access points and client associations and disassociations) to the Wireless Domain Services (WDS) device. The WDS device aggregates the information and forwards it to a wireless LAN solution engine (WLSE) device on your network.
The WDS device performs several tasks on your wireless LAN:
Advertises its WDS capability and participates in electing the best WDS device for your wireless LAN. When you configure your wireless LAN for WDS, you set up one device as the main WDS candidate and one or more additional devices as backup WDS candidates. If the main WDS device goes off line, one of the backup WDS devices takes its place.

Authenticates all access points in the subnet and establishes a secure communication channel with each of them.

Collects radio data from access points in the subnet, aggregates the data, and forwards it to the WLSE device on your network.
Acts as a pass-through for all 802.1x-authenticated client devices associated to participating access points.
Registers all client devices in the subnet that use dynamic keying, establishes session keys for them, and caches their security credentials. When a client roams to another access point, the WDS device forwards the client's security credentials to the new access point.
Understanding Layer 3 Mobility
When you use a WLSM as the WDS device on your network, you can install and set up access points anywhere in a large Layer 3 network without configuring one specific subnet or VLAN throughout the wired switch infrastructure. Client devices use multipoint GRE (mGRE) tunnels to roam to access points that reside on different Layer 3 subnets. The roaming clients stay connected to your network without changing IP addresses.
For instructions on configuring WDS on a switch equipped with a Wireless LAN Services Module (WLSM), refer to the Cisco Catalyst 6500 Series Wireless LAN Services Module (WLSM) Deployment Guide.
The Layer 3 mobility wireless LAN solution consists of these hardware and software components:
1100, 1120, 1220, 1224 or 1250 series access points or light-weight access points participating in WDS
Catalyst 6500 switch with Supervisor Module and WLSM configured as the WDS device
This solution is a bit more difficult, but also possible with the Cisco Airespace LWAP wireless LAN series appliances
We recommend Cisco Access Control Server (ACS):
Cisco Secure Access Control Server (ACS) is an access policy control platform that helps you comply with growing regulatory and corporate requirements. By integrating with your other access control systems, it helps improve productivity and contain costs. It supports multiple scenarios simultaneously, including:
Device administration: Authenticates administrators, authorizes commands, and provides an audit trail
Remote Access: Works with VPN and other remote network access devices to enforce access policies
Wireless: Authenticates and authorizes wireless users and hosts and enforces wireless-specific policies
Network admission control: Communicates with posture and audit servers to enforce admission control policies
Cisco Secure ACS lets you centrally manage access to network resources for a growing variety of access types, devices, and user groups. These key features address the current complexities of network access control:
Support for a range of protocols including Extensible Authentication Protocol (EAP) and non-EAP protocols provides the flexibility to meet all your authentication requirements
Integration with Cisco products for device administration access control allows for centralized control and auditing of administrative actions
Support for external databases, posture brokers, and audit servers centralizes access policy control and lets you integrate identity and access control systems
We realize that this is a a whole lot of information to absorb in such a short timeframe, which why we recommend discussing the possibilities of your project and avoiding any pitfalls and/or costly mistakes!
*IMPORTANT - An unsecured wireless connection is visible to the world and all your company data, even insignificant pieces (so you think) are valuable to someone!!! The key is to make sure no data is transmitted or received unencrypted.
This is just simple information that we hope will get you on your way. By no means is this the limits of the Secure Wireless (sWLAN) possibilities. Call us to discuss your most complex needs... We are the experts in this field and have been referred many times by Cisco themselves to implement these devices because of the lack of expertise in the industry!!!
Email us at info@awesometechhome.com for a free consultation or call one of our fine salespersons... They do not bite, I personally promise that!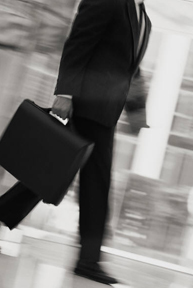 Award winning customer support that quickly can add value to your businesses bottom line...
Unheard of for 90% of corporate Americas Information Technology Departments. Call to discuss how!
We specialize in CISCO Wireless set up (WLAN / WiFi), install, secure Wireless LAN Installs, Wireless LAN Expert Install,Wireless LAN Install,cisco 1231,cisco 1310,cisco aironet 1100 series,cisco aironet 1131ag,cisco aironet 1200 installation,cisco aironet 1242ag,cisco authentication,cisco lan security wireless,cisco location appliance,cisco network diagram,cisco network hardware,cisco networks wireless,cisco pcmcia wireless card,cisco security appliance,cisco software wireless,cisco wi fi,cisco wireless LAN Install,cisco wireless lan controller,cisco wireless setup,cisco wlse,firewall network wireless,installation of cisco aironet,secure roaming,securing wireless lan,setup secure wireless network,vulnerability security,wifi troubleshooting,wireless access point cisco install,wireless connection security,wireless install support,wireless lan setup,wireless lan testing,wireless microwave,wireless mobile technologies,wireless network trouble shooting,wireless networking install,wireless networking support, wireless project cisco,ireless projects,wireless security encryption,wireless set up,wireless tech support,cisco aironet install,cisco wlan,fast secure roaming,secure roaming,secure wireless roaming,wireless install projects.